See how you can find your data using Ayfie
No more searching endlessly for a document going through our emails, your local disk, a file sharing service, on the endless intranet, or even worse; in the big SharePoint hole.
From Ayfie you can access your documents from just one entry point and find even the data you didn't know you had.
We care about how, where and how fast you find your data.
Choose the category that best suits you as a user
You can be all three if you want to
For individual users, Ayfie will soon be available as a SaaS solution with different offerings.
Ayfie SaaS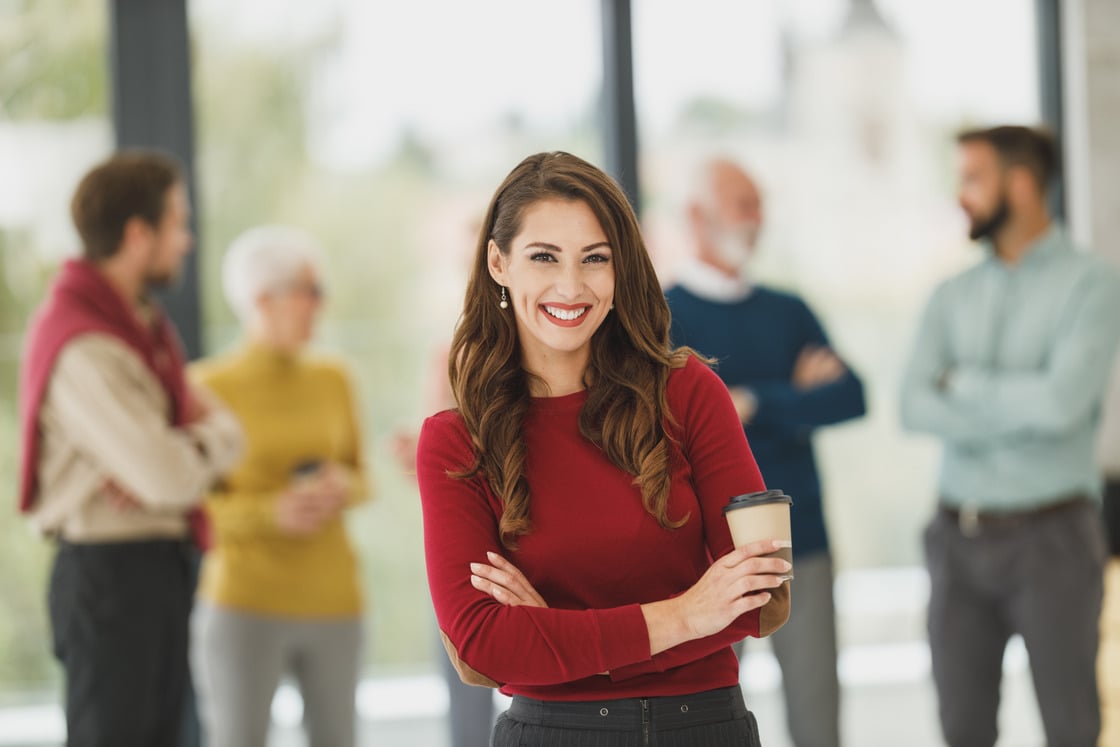 We understand the various needs of our enterprise customers with complex system environments and numerous applications.
Ayfie Enterprise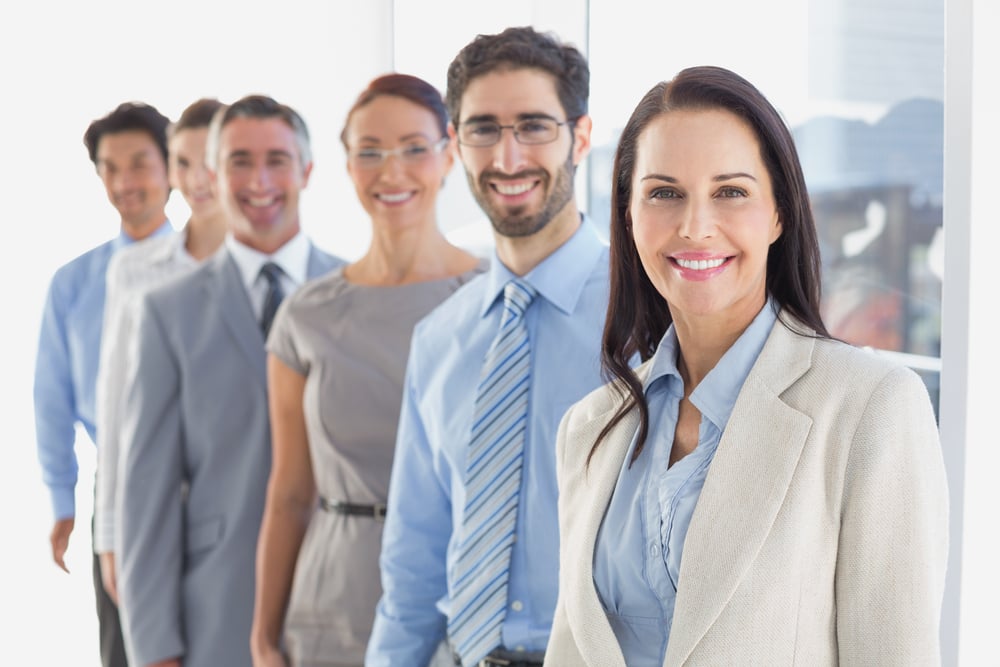 Ayfie offers a whole set of free APIs that covers text analysis to support developers out there.
Ayfie API Services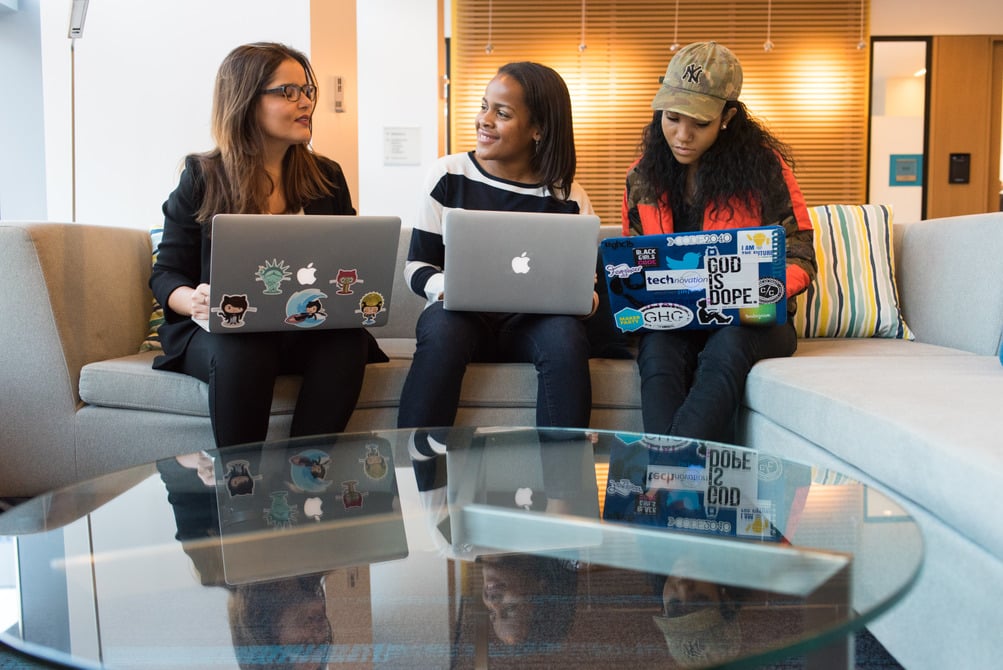 Processes that previously took us 3 days to accomplish we now perform in just a few minutes.

Bjørn Jacob Lind
Project Manager, Syncrolift
In Bull, we save a lot of time by using Ayfie's search engine. We have indexed several sources, so that we are confident we will find documents no matter where they are stored. This also enables us to provide better and faster service to our customers.

Paal Slaaen
IT Manager , Bull & CO Advokatfirma AS
The Ayfie Platform
With the power of a single user interface, the Ayfie Platform enables several services such as enterprise and advanced search, data classification, and a GDPR and compliance service - all in one place.
This is how the Ayfie platform is built to work.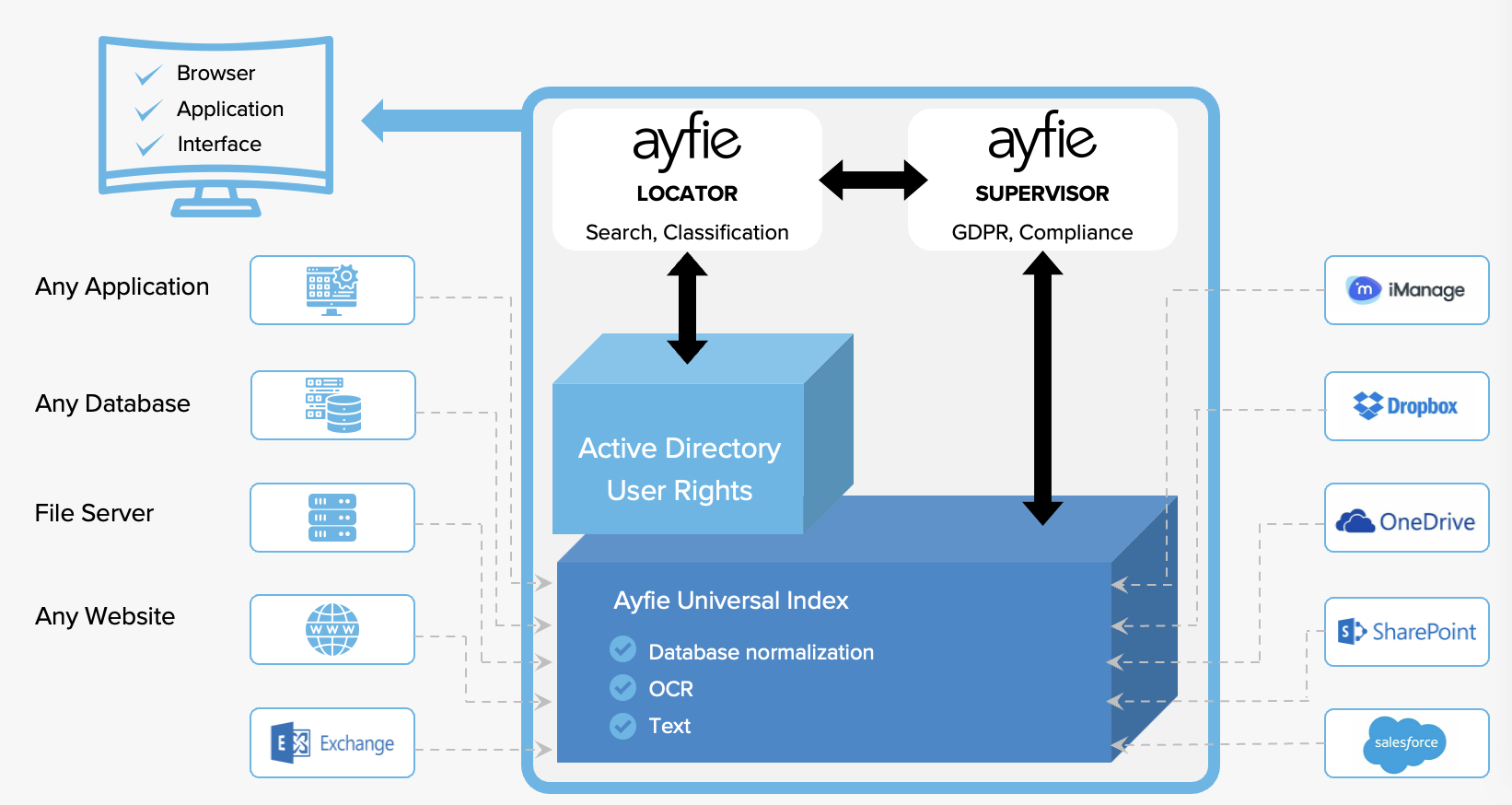 Connect Your Data with Ayfie
The amount of information increases and companies and consumers have important contracts, documents, files, photos, and much more - scattered everywhere.
We can connect to everything and make your information searchable, so that you will finally find it.
Old or new data, we make it accessible to you.
Ayfie Locator
This is the search engine product and the brain behind the text analysis and data classification offering. By cloning your data and pulling out the metadata using Natural Language Processing (NLP), the true value of your information becomes searchable and usable in completely new ways. We are also soon launching our Smart Classification feature which will allow every user to become a data scientist.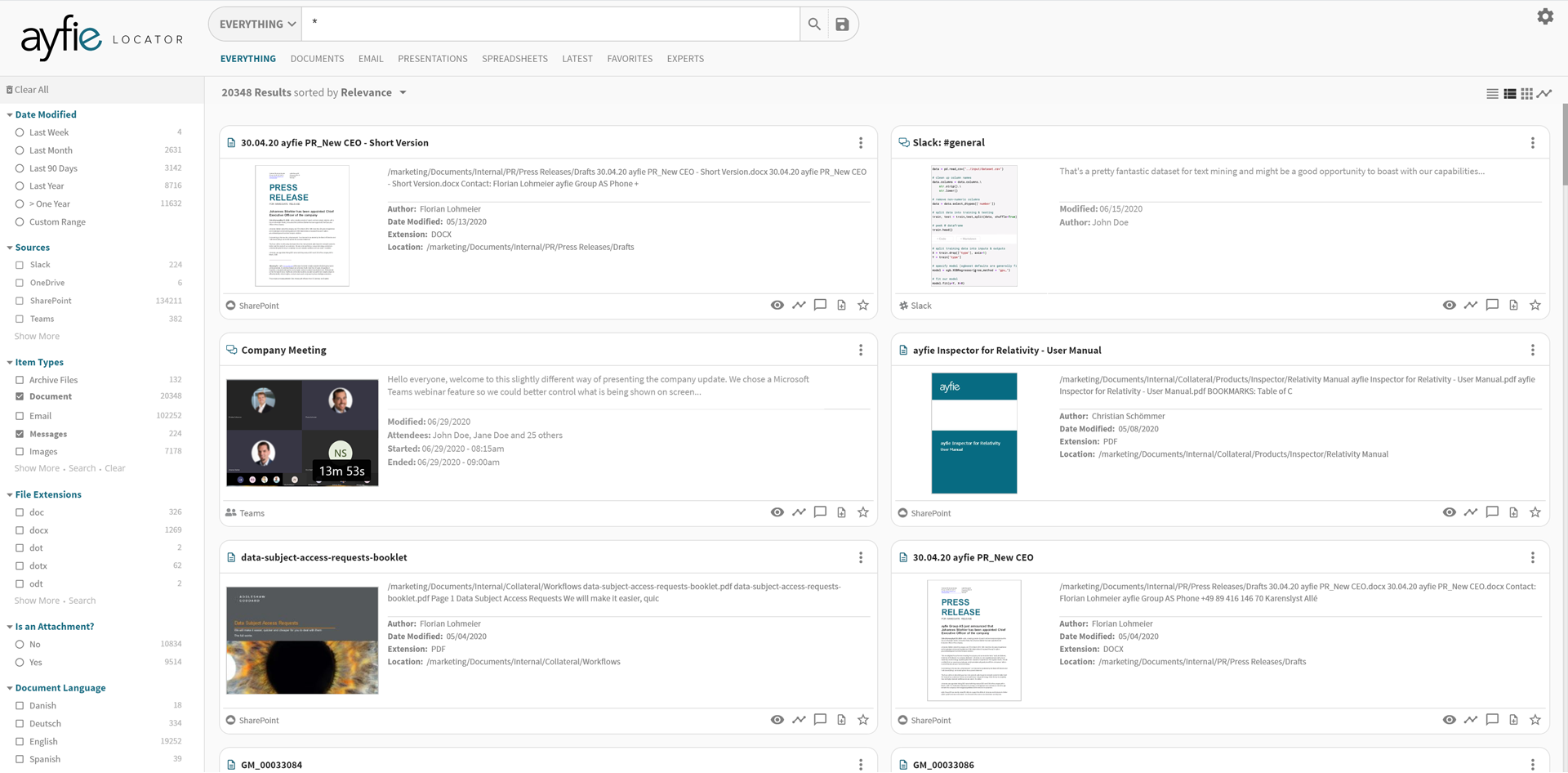 Ayfie Supervisor
This GDPR and Compliance tool enables the user to create different reports in a very easy and efficient way making sure any suspicion or notification related to a data leakage or breach can be handled swiftly. The usage areas of Supervisor are the most important ones related to today's GDPR laws and regulations, giving our clients their sleep at night.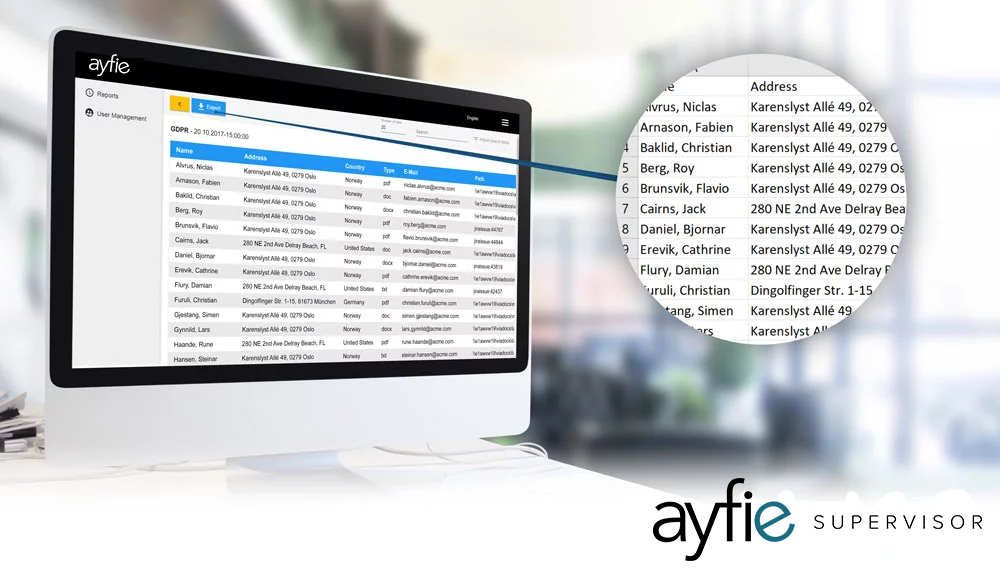 Latest from Ayfie
Stay informed on relevant topics and discussions.