Find Your
Contracts, Drawings, Documents, Photos, Presentations, Videos

with the Ayfie SaaS solution
No need to wonder what you have stored in various locations. You can finally search and find exactly what you are looking for.
Test for Free
Backed by a 100% Happiness Guarantee.
Get Value from all of Your Data with Ayfie
Using Ayfie will connect to a set of different file sharing providers such as Dropbox, Google Drive and OneDrive, and magically your files stored in your user account will be made available to you in one single user interface.
We also have many more of these integrations, or connectors, like we call them, to different applications and systems. Feel free to check our the Ayfie Connectors and contact us if you have any need, request or questions we can assist you with.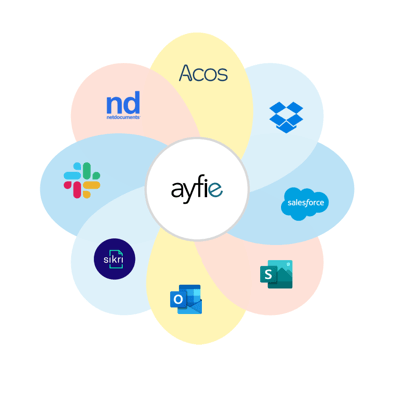 Smart Search
With more than 30+ years of experience in the field of Enterprise Search, Natural Language Processing (NLP) and now using Machine Learning (ML) we can be so bold to say that our search engine has it all: we OCR the information, we support more than 200+ different file formats and we make all your information searchable.
Smart Tools
We are strong believers in doing more than justing being a provider of Advance Search. We want our clients and users to re-use their data and collaborate on their data, in the same solution. With our Act On Data tools, we enable our users to make annotations and comments, tag documents, and put them on a timeline. And all is exportable afterwards.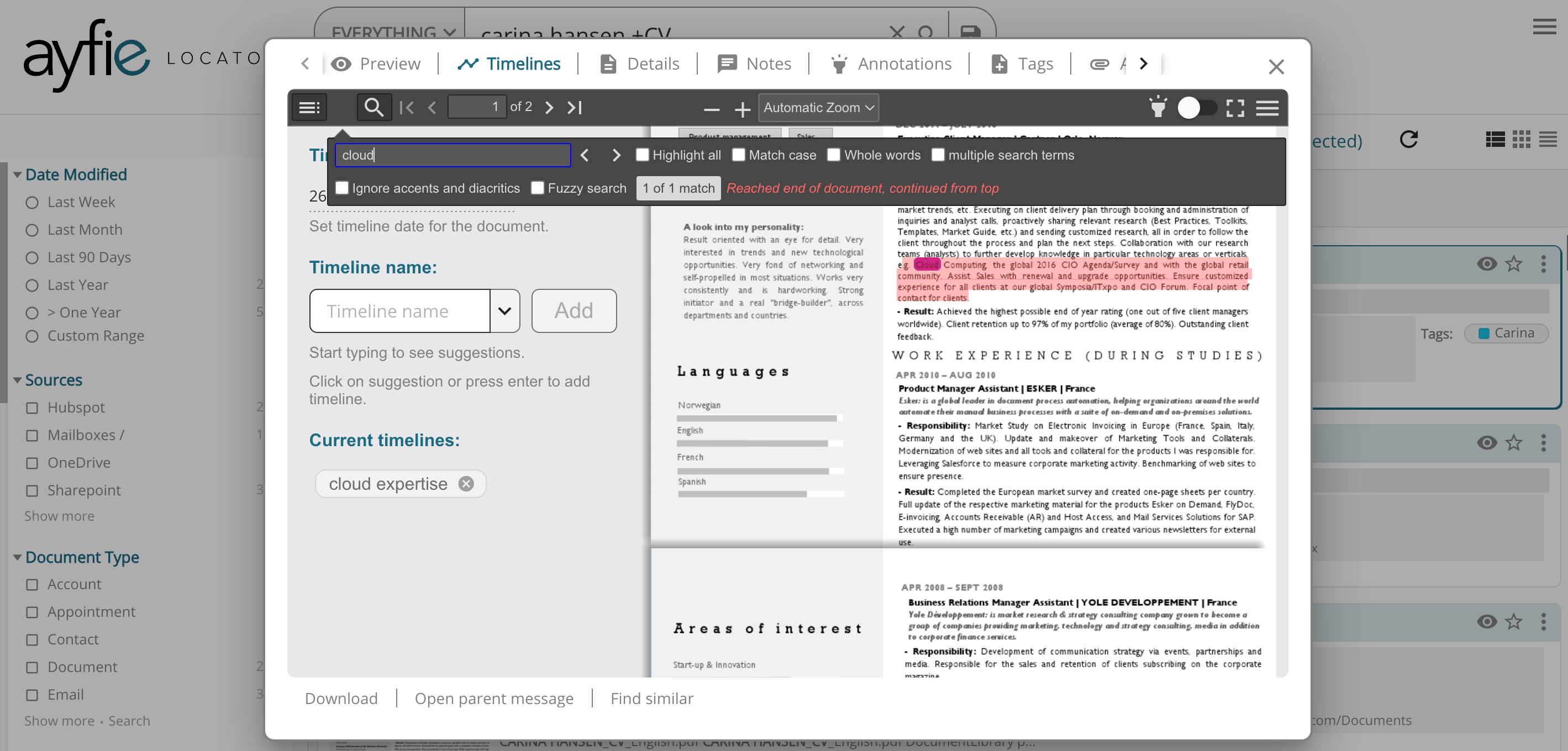 Smart Classification
We know our users are dealing with an increasing amount of information and that the work load is already heavy when it comes to finding and sorting this. What if we could help you classify and sort your information? With the Ayfie Smart Classifier you will create your own Data Classification set and with the help of our built-in AI assistant this is pure fun.
We Want To Get To Know You Better
We have much more in store than what you can see and read here, therefore please do not hesitate to contact us, book us in for a demo or send us message to our live chat.
Hope to hear from you and to get to know you.
Book a Demo